Dive into our guide to the most unique and thoughtful gifts for pool owners.
Whether you're shopping for an avid swimmer who loves to start their day with laps or a sun-seeker who simply adores lounging by the water with a good book, we have something for everyone.
Our list of best gifts for pool owners strikes a perfect balance between practicality and a touch of luxury, making them ideal for those who see their pool as more than just a swimming hole, but a personal retreat or a fitness haven.
When buying gifts for pool owners there are a wealth of things you can buy them that they may not have considered themselves to make their pool more fun or make maintaining it easier.
I have divided these gift ideas for pool owners into inexpensive gifts, expensive gifts, plus gifts for men, women, children and the family dog.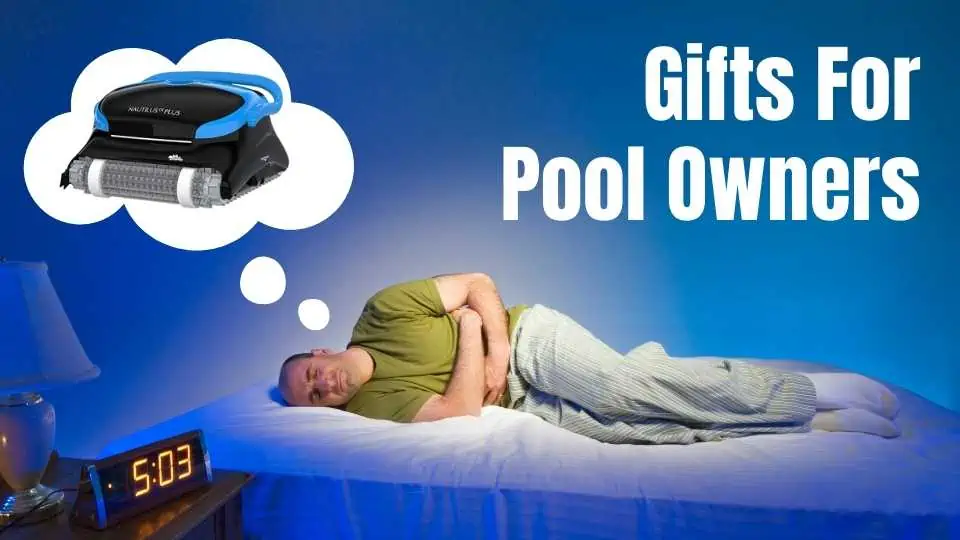 Inexpensive pool gifts
Pool signs
There are many different pool signs available. Some are funny and others set out the pool rules. You can even buy personalized pool signs which make unique gifts for pool owners. See a selection of pool signs on Amazon.
Inflatables
No pool owner ever has enough pool inflatables and they are available to suit all budgets. There is a great selection of pool inflatables on Amazon.
These floating hammocks are great and very popular as, unlike many inflatables where you lie on top of the water, with these, you float but your body stays under the water keeping you cool.
Floating Drink Holders
One of the most popular is the Diveblast Premium Floating Drink Holder which can also hold snacks as well as glasses, cans or even bottles.
Pool Cleaning Course
If you are buying gifts for new pool owners who are just learning about how to maintain it then a great gift would be the best pool care handbook and video course available.
The Swim University course is recognized as the best available. I bought it some years ago and it has paid for itself many times over.
If you use the code "EASY10" at checkout you will receive a 10% discount – Swim University Pool Care Course
Expensive pool gift for a special person
Robotic Pool Cleaner
Perhaps the ultimate gift for a pool owner. It will save them many hours of work and help them always keep their pool clean. The most popular version is the Dolphin Nautilus CC Plus which is easily the most recommended by pool owners on the many pool cleaning forums.
Pool gifts for Dad
A golfing pool owner can practice their chipping with this fun pool golfing game and the rest of the family can join in and make it a competition.
Why Yes I Am The Pool Boy – Tank Top is the perfect attire for the man in your life to wear when keeping your pool clean.
Pool gifts for Mom
These Floating Wine Glasses will make mom a happy swimmer and assuming the pool water is not too hot it will help to keep her favorite drink cool too.
Most moms deserve some me time so help mom relax in this Aqua Campania Ultimate 2-in-1 Pool Float Lounge. She can float around the pool soaking up the sun's rays and sip her favorite drink while she does.
Pool gifts for children
Although I have put this JOYIN Inflatable Pool Volleyball Net & Basketball Hoops Set in the kid's section, many adults will also enjoy playing with it.
The kids will enjoy playing with these Chuchik Diving Toys. But the added bonus is that they will also give hours of pleasure for Dad when he has to try and remove them from the bottom of the pool with the pool net before cleaning the pool!
Don't forget the dog!
If your dog likes the water (sadly mine hates it) then he/she can float around in the pool with this SwimWays Paddle Paws Spring Float Dog Raft. A smaller size is available for smaller dogs.
Hopefully you have found these best pool gift ideas for pool owners useful, to at least give you some ideas of what to buy. Good luck!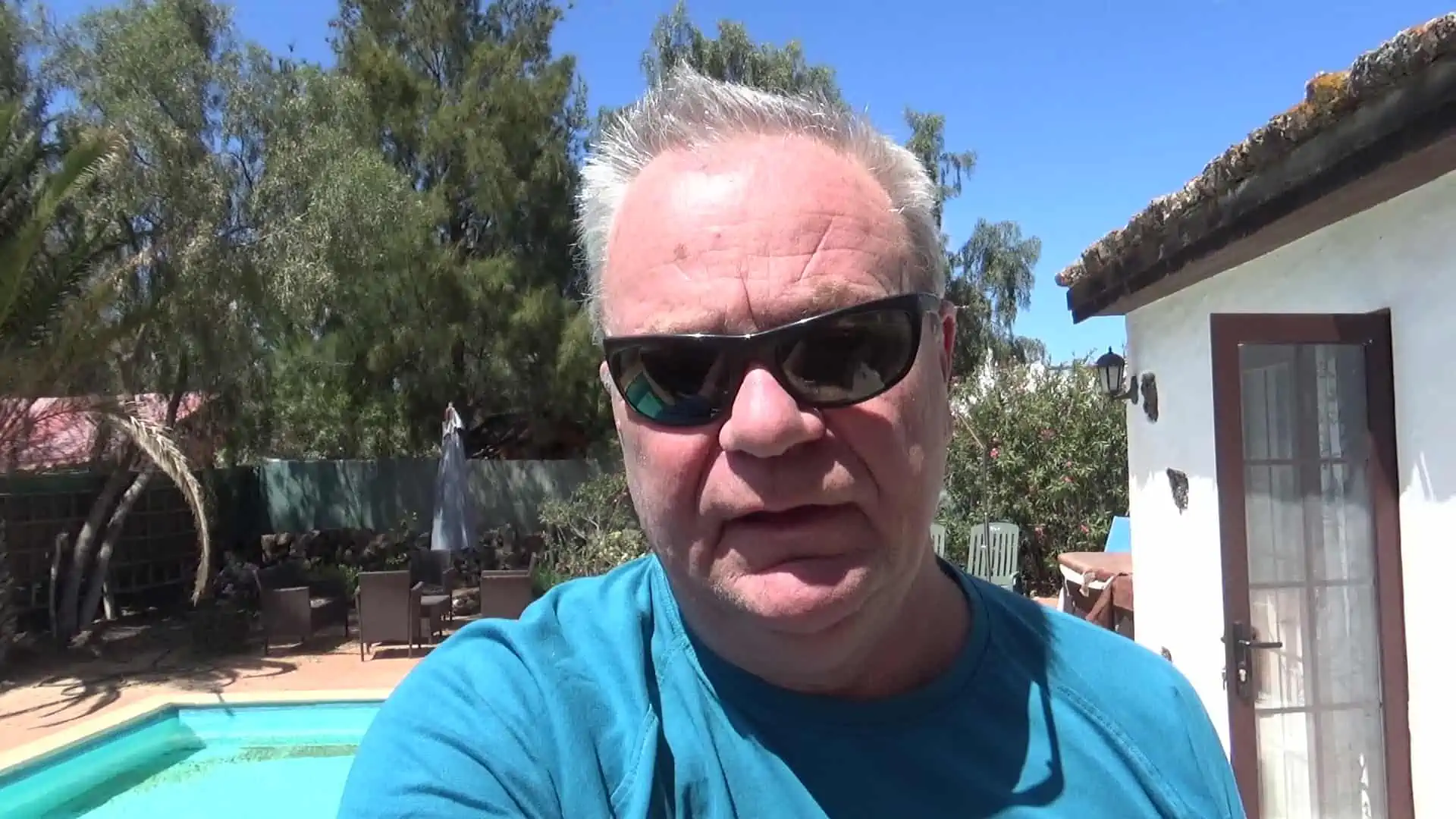 I have had hot tubs for over 20 years and a pool for the last 10 years. I had to learn how to clean, maintain and fix them the hard way. Since then I have helped many friends and neighbors with their pools and now I want to share everything I have learned with you. About Me