There's no denying the critical role that a top-notch pump and filter system plays in maintaining the crystal-clear oasis of your above-ground pool.
There are many pool pump and filter systems on the market so which to choose? After obtaining a consensus on the above ground pool forums, and speaking to others who have real experience using them, we have drawn up a short list of the best above ground pool pump and filter combo systems.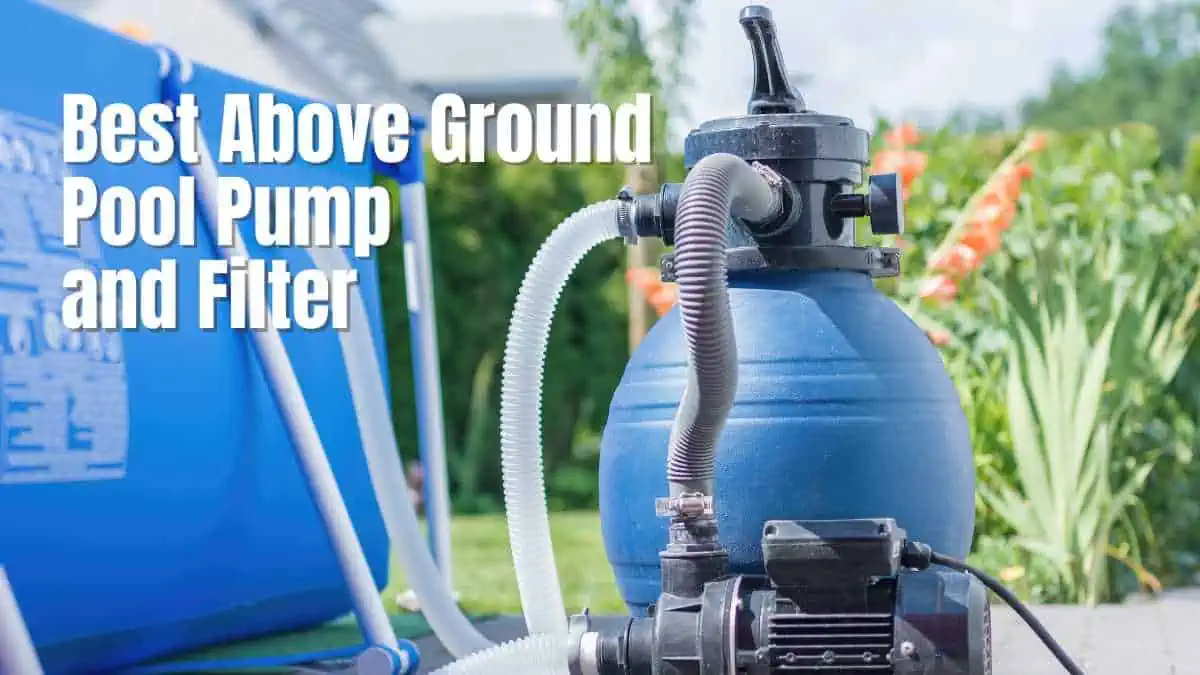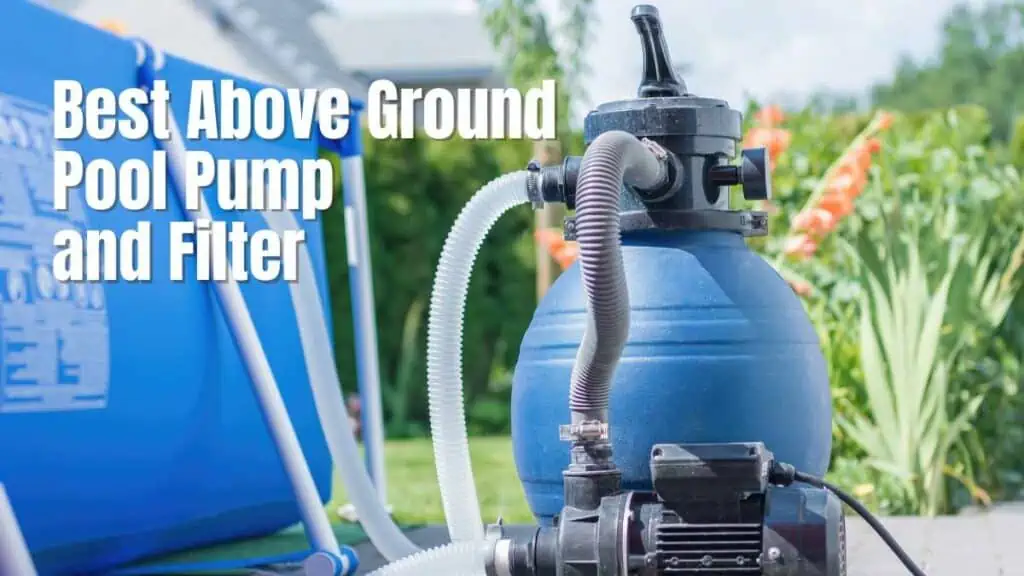 Whether you're seeking energy efficiency, superior filtration, or the quietest operation, we've got you covered. Our top picks will keep your pool in pristine condition throughout 2023 and beyond.
Quick Top Picks
Best Above Ground Pool Pump and Filter Combo
Firstly, the overwhelming opinion about whether you should have a sand filter or a cartridge filler system was that sand was by far the best and easiest system. But perhaps that is not so surprising as sand filters are the most common, not just with above ground pools but inground pools too.
We have listed the sand and cartridge filters that were recommended the most often along with the good and bad points of each.
Swimline HydroTools
12 Inch Pool Sand Filter Pump
Upgrade your pool maintenance with this efficient and easy-to-use sand filter pump combo, ideal for above ground pools up to 8000 gallons.
Pros
Efficient water filtration for optimal water quality
Oversized capacity holds up to 42 pounds of sand
Quiet yet powerful 0.3 THP 1980 GPH pump
Cons
Sand not included
No pre-filter included
No automatic shut-off
The Swimline HydroTools filter pump combo features a double reinforced 12-inch molded tank that can hold up to 42 pounds of sand, this filter is perfect for pools up to 8000 gallons in size.
With a sand life of roughly 5 years, you can enjoy crystal clear water with minimal maintenance. However, it's important to note that sand is not included with the purchase, so you'll need to buy it separately.
One of the standout features of this filter pump combo is its freshly designed 0.3 THP 1980 GPH pump. This pump has been optimized for low noise levels and is DOE compliant, providing seamless operation and not disturbing your poolside relaxation. Keep in mind, though, that there isn't a pre-filter or automatic shut-off feature included.
The Swimline HydroTools filter pump combo comes with everything you need for quick and simple setup: tank, pump, filter base, 4-way multi-port valve, 3-prong plug, power chord, and more. Additionally, the integrated multi-port valve offers settings for backwash, rinse, filtration, and winter, further enhancing the product's user-friendly design.
---
XtremepowerUS 16″ Sand Filter with Pump
A reliable choice for above ground pool owners seeking efficient filtration and performance coupled with easy setup.
Pros
Sizeable capacity for filtering above ground pools up to 15,000 gallons
Efficient filtration and backwashing performance
Simple and quick installation
Cons
Instructions may be unclear
Potential for pump lid leakage
Noise level may not be suitable for all
The XtremepowerUS 16″ Sand Filter with Pump is designed with a one-piece tank, capable of holding 110 pounds of sand and filtering above ground pools up to a capacity of 15,000 gallons. This sand filter provides consistent performance and efficient backwashing, making it easier to maintain pristine pool water for you to enjoy.
Installation is made simple with the 4-way valve, 3-prong plug with an electric cable, and a portable design. In less than 5 minutes, you'll have this pump up and running; However, some users have mentioned unclear instructions, so enlisting the help of YouTube videos might be a good idea if you face any issues during setup.
One downside to consider is potential leakage in the pump lid or site glass. Although this may not be a problem for every unit, it's worth keeping an eye on and reaching out to the seller or manufacturer if necessary.
Also the low noise design might not be as quiet as you'd expect, which can be an important factor to consider in choosing the right pump for your needs.
---
Pros
Efficient filtration system with pre-filter strainer basket
ChemConnect dispenser for even chlorine distribution
Uses silica sand, which lasts up to 3 years compared to filter cartridges
Cons
Need to purchase sand separately
Compatible with most pools, but might need an adapter for certain pool valve diameters
Instructions may be difficult to follow for some users
The Bestway Flowclear Sand Filter Above Ground Pool Pump is designed to make your pool maintenance easier, with an 800 gallons/hr flow rate filtering dirt and debris efficiently. Its corrosion-resistant filter tank provides durability and ensures that it will last for many summers.
One significant advantage of this Bestway pool pump and filter is the ChemConnect dispenser which steadily releases chlorine into the pool, maintaining a gentle and skin-friendly water environment. This eliminates the need for constant manual inspection and adjustments of pool chemicals.
Unlike traditional filter cartridges, Bestway Flowclear relies on silica sand for filtration. This offers a longer-lasting solution, as the sand can last for up to 3 years, whereas cartridges need to be replaced every 2 weeks. However, it's important to note that the sand is not included with the product and needs to be purchased separately.
The Bestway pool filter and pump comes pre-assembled, making the installation process more straightforward. With a 360-degree rotating top flange clamp design, you can ensure a quick and smooth setup. It's worth mentioning that some users have found the instructions difficult to follow, so you may need to consult other resources or seek assistance for installation.
---
Hayward XStream Cartridge Filter and Pump System
The Hayward XStream Cartridge Filter and Pump System is an excellent choice for maintaining clean and clear water in your above-ground pool.
Pros
Includes 1.5 HP Hayward PowerFlo Matrix pool pump
Large filter size for efficient dirt and debris distribution
Durable and reliable performance
Cons
May be oversized for some smaller pools
Requires assembly
Higher cost compared to other filters
The Hayward XStream Cartridge Filter and Pump System provides you with a powerful and efficient way to keep your pool water clean. Its large filter size ensures that dirt and debris are evenly distributed throughout the filtering element, which allows for longer, more effective filtering cycles.
The system includes a 1.5 HP Hayward PowerFlo Matrix pool pump, which ensures that your filter works optimally while providing reliable performance. The durable filter tank is designed to give you years of trouble-free operation, making it a solid investment in your pool's cleanliness and health.
One potential downside is that this system may be too large for some smaller pools, meaning you might have more filtering power than you need. Additionally, some assembly is required, which may not suit everyone. Furthermore, the cost of the system is higher compared to other filters on the market, but the quality and performance might justify the investment.
---
Intex C1500 Krystal Clear Cartridge Filter Pump
Keep your pool water crystal clear, refreshing, and fun with this Intex C1500 Krystal Clear Cartridge Filter Pump designed for above ground pools.
Pros
Hydro Aeration Technology for improved circulation and filtration
Easy installation and low-maintenance cartridge
Powerful 2500 GPH pump flow rate
Cons
Some users may need to purchase hose adapters for compatibility
Filters may require frequent cleaning or replacement
May not fit all pool models seamlessly
The Intex C1500 Krystal Clear Cartridge Filter Pump boasts a pump flow rate of 2,500 gallons per hour and a system flow rate of 1,900 gallons per hour. This powerful pump ensures that your above ground pool water remains clean, refreshing, and enjoyable throughout the summer season.
Featuring the revolutionary Hydro Aeration Technology, this cartridge pool filter and pump enhances your pool's water clarity, improves circulation and filtration, and adds to the overall quality of your pool experience. In addition, the easy installation of this pump makes it a must-have for any Intex above ground pool up to 15,200 gallons.
With its easy-to-clean cartridge design, maintaining the filter is a breeze. Using the Type B filter cartridges, simply rinse or swap the cartridge every two weeks to keep the pump running smoothly. The filter cartridge is also made with easy-to-clean Dacron paper, ensuring optimal filtration for your pool.
Safety and quality are top priorities for Intex, ensuring that their affordable and innovative products meet the highest standards. The Intex C1500 Krystal Clear Pool Cartridge Filter Pump is no exception, making it a reliable choice for your above ground pool.
---
Buying Guide
When looking for the best above ground pool pump and filter, there are several factors to consider to ensure that you make the right choice.
In this buying guide, we'll provide you some friendly tips on what to look for in an above ground pool filter. Remember, every choice should be tailored to your needs and the needs of your pool.
Size and capacity
First and foremost, you need to consider the size and capacity of your pool. Make sure to choose a pump and filter that is well-suited to the volume of water it has to handle. This is crucial for effective water circulation and filtration.
Check the pump's gallons per hour (GPH) rating and compare it to your pool capacity to ensure you choose an adequate pump and filter.
Energy efficiency
Energy efficiency is another important factor. A more efficient pump will save you money on your energy bill, as well as reducing the impact on the environment.
Look for pumps with an energy-efficient designation, like ENERGY STAR certification.
Ease of installation and maintenance
You'll want a pool pump and filter that are easy to install and maintain. This means looking for easy-to-understand instruction manuals, as well as components that can be easily accessed for cleaning or replacement.
Ideally, you should be able to have your pump and filter up and running with minimal hassle.
Noise levels
A noisy pool pump can make your backyard less enjoyable. Therefore, it's essential to choose a pump with quieter operation. This comes down to the materials used in its construction, as well as the overall design.
Be sure to check for noise level ratings in the product specifications.
Durability and warranty
Lastly, consider the durability and warranty of the pool pump and filter that you choose. It's essential to invest in a product that will last, particularly if you live in an area with harsh weather conditions. Look for products made from high-quality materials, offering good weather resistance and corrosion protection.
In addition to the quality of construction, a good warranty provides you with peace of mind, knowing that you can trust the product you're investing in. Compare the warranty terms of various pool pumps and filters and prioritize those that offer more comprehensive coverage.
By keeping these factors in mind and tailoring your choices to your specific needs, you'll be well on your way to selecting the best above ground pool pump and filter for your pool.
Enjoy a clean, clear, and well-circulated pool throughout the swimming season!
Also read: Best Pool Vacuum Head: Top Picks for 2023
Frequently Asked Questions
What type of filter is most effective for above ground pools?
There are primarily three types of filters used in above ground pools: sand, cartridge, and diatomaceous earth (DE) filters. Each has its pros and cons, but overall, the choice depends on your budget, maintenance preferences, and desired water quality. Spend some time researching each type so that you can make an informed decision tailored to your needs.
Which pool pump capacity is suitable for an above ground pool?
To determine the suitable pool pump capacity for your above ground pool, consider your pool size, circulation time, and desired flow rate. Calculate the total gallons of your pool and aim for a pump capable of circulating that water volume in 6-8 hours. For example, if you have a 24,000-gallon pool, a pump with a flow rate of at least 50 gallons per minute (GPM) would be ideal.
Are sand filters or cartridge filters better for above ground pools?
The choice between sand filters and cartridge filters depends on individual preferences. Sand filters are more affordable, require less maintenance, and last longer. However, they may not provide the same level of water filtration as cartridge filters. Cartridge filters offer finer filtration, helping to keep the water crystal clear, but they require more frequent cleaning and cartridge replacements.
What factors should be considered when choosing a pool pump and filter?
When choosing a pool pump and filter, consider your pool size, desired flow rate, filtration type, energy efficiency, and maintenance requirements. Look for a pump and filter combination that meets your pool's circulation needs and offers the water quality you desire. Also, consider the ease of installation and the manufacturer's reputation for product support and reliability.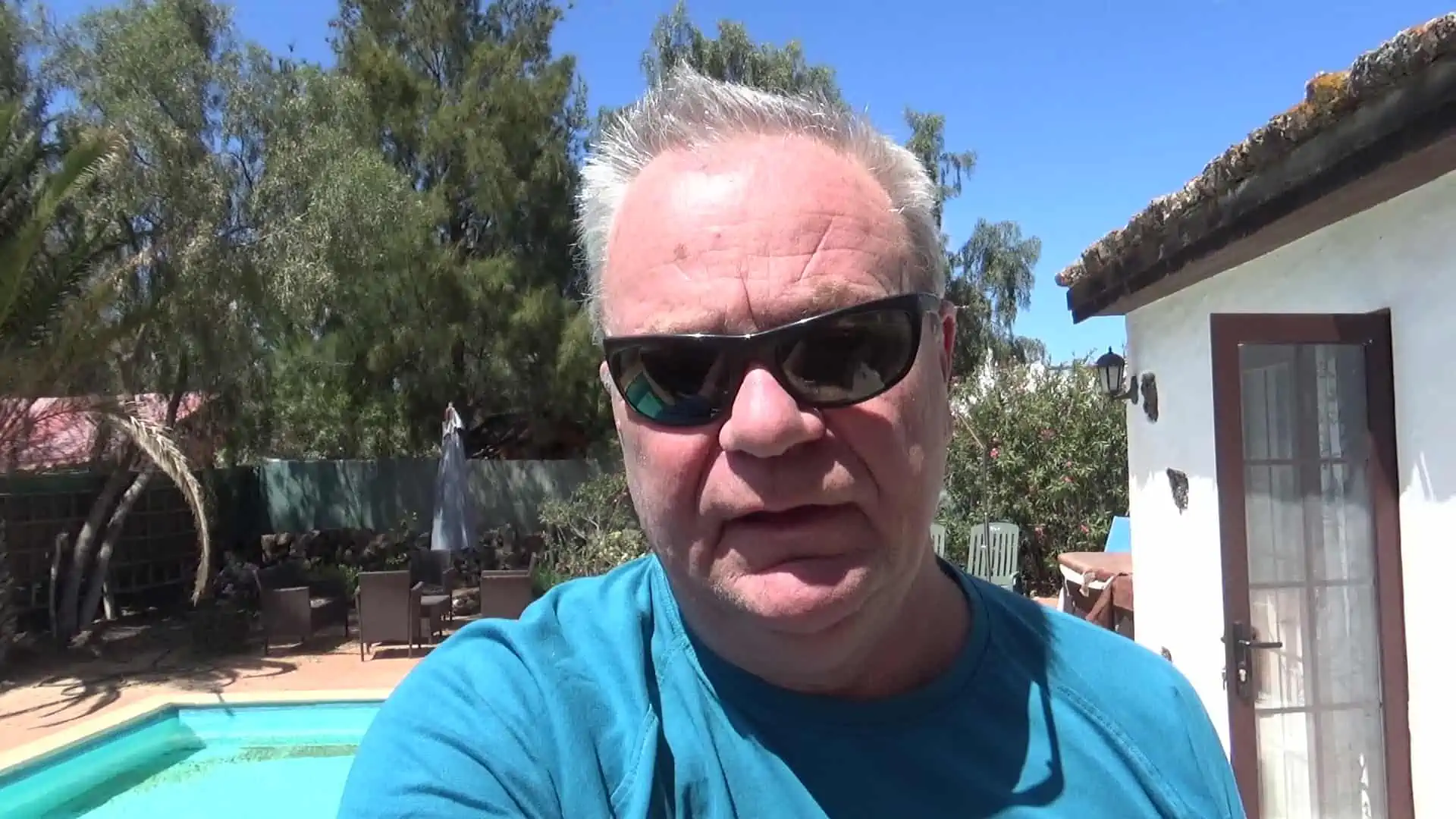 I have had hot tubs for over 20 years and a pool for the last 10 years. I had to learn how to clean, maintain and fix them the hard way. Since then I have helped many friends and neighbors with their pools and now I want to share everything I have learned with you. About Me