An in-ground swimming pool is almost incomplete without coping around its edges. That's why, if you're thinking of building a pool in your home area or buying a new house with one, pool coping is an integral part of pool design and must be taken care of.
Often people consider pool coping for aesthetics. But it is much more than that! It keeps your pool functional and safe.
If you're new to pool coping, fret not! Read on to find out everything you need to know about coping for your swimming pool.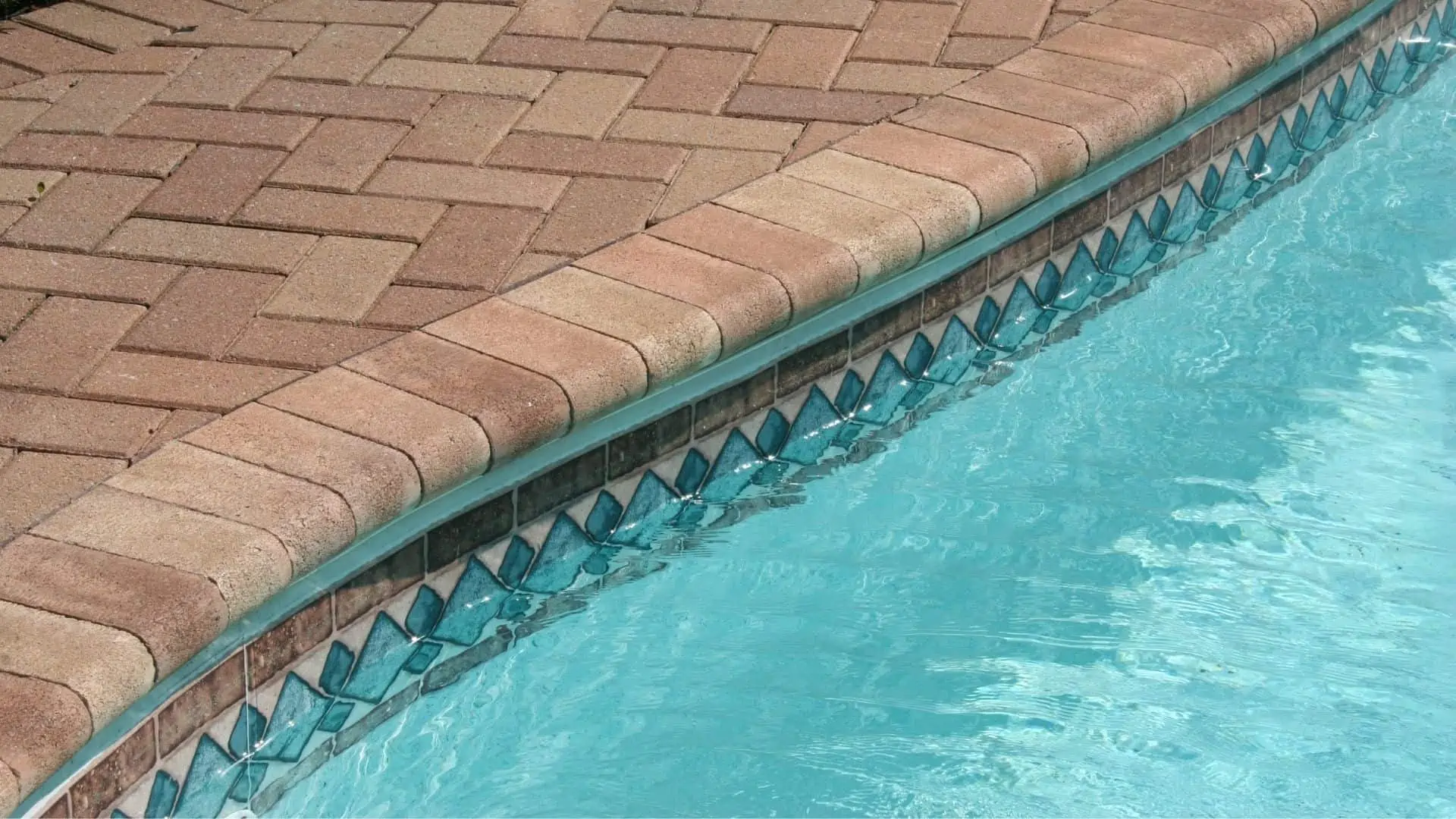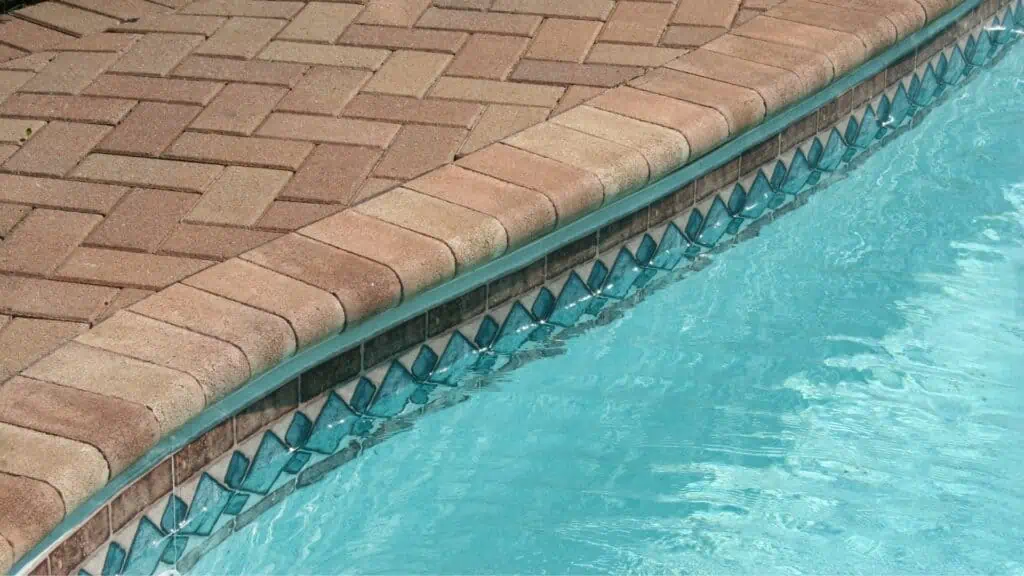 Table of Contents
What is pool coping?
Pool coping is the protective cap or lip at the top of a swimming pool shell wall. It lends a finishing touch to our pool and helps us cling on to something as we swim across to the edge of the pool.
When an inground pool is created, the upper surface of the pool wall (called the bond beam) often ends up with exposed steel. Coping is installed above the tile line of the pool and over the exposed steel. It often extends one to one and a half inches beyond the water's surface, forming a little lip or overhang.
To simplify, coping is the material that is installed over the top of the pool shell's "bond beam," which is commonly natural stone or other types of shaped concrete. This is done at the point where the pool construction joins the surrounding deck.
Coping is often laid in a 12-inch swath around the pool's border and around the spa.
Why do we need pool coping?
Now that we understand pool coping, let us also stress the reasons why we can't do without it. The following reasons make it absolutely necessary for our personal pools.
Aesthetics & ergonomics
Pool coping is an essential aesthetic design element that ties the look of the pool together. It lends a visual contrast and can often break the monotony of the swimming pool.
On top of that, this lining also serves as a comfortable seat post swimming session (or just dip our toes from outside). Owing to this, we can essentially avoid installing extra benches if we are crunched for space already.
And, of course, it also provides a better grip for the swimmer. So, we can easily pull ourselves out of the pool by clinging to the concrete or stone used to create this lip.
It also stops water from getting behind the pool shell which could damage the pool's structure.
Ensuring swimmer safety
In ensuring a better grip, ensuring pool coping also inherently ensures swimmer safety. That is, swimmers can enter and exit the pool without slipping with the help of this mechanism.
This also means that the swimmer can easily hold the coping while moving into the deepest segments of the pool.
Little kids and new swimmers also appreciate lower coping designs to help ensure their safety when starting to swim.
And it also reduces the risk of slipping and tripping on the otherwise smooth tiles.
More efficient swimming pool area
In essence, the pool coping helps keep the dirt, leaves, and other debris away from the pool water due to the lip between your pool surround and the coping edge. This can help cut down on pool maintenance. See my post on pool maintenance.
Since this coping wall overhangs, it also prevents water from infiltrating and perhaps damaging the region beneath the pool shell.
Swimming pool coping materials
Now, you understand that pool coping is absolutely essential, let's get started on selecting the best coping stones for your home pool.
Take a look at the following coping materials and their uses in pool coping to help choose the best.
Do also analyze the cost and sturdiness of these materials to select the best one for our pool.
Also, consider how slip resistant the coping you choose is as safety is important.
Concrete pavers
Precast concrete pavers are often quite durable and resistant to wear and tear. They are factory-produced in huge blocks and are excellent for salty water pools.
Plus, they remain cooler in high temperatures as well.
Natural stone pavers
It is often the costliest option among the ones we list here. From travertine marble to flagstone to granite, cut stone pool coping adds a touch of natural beauty to your pool while also providing extra durability.
But it requires less upkeep and has a more aesthetically pleasing appearance.
Bricks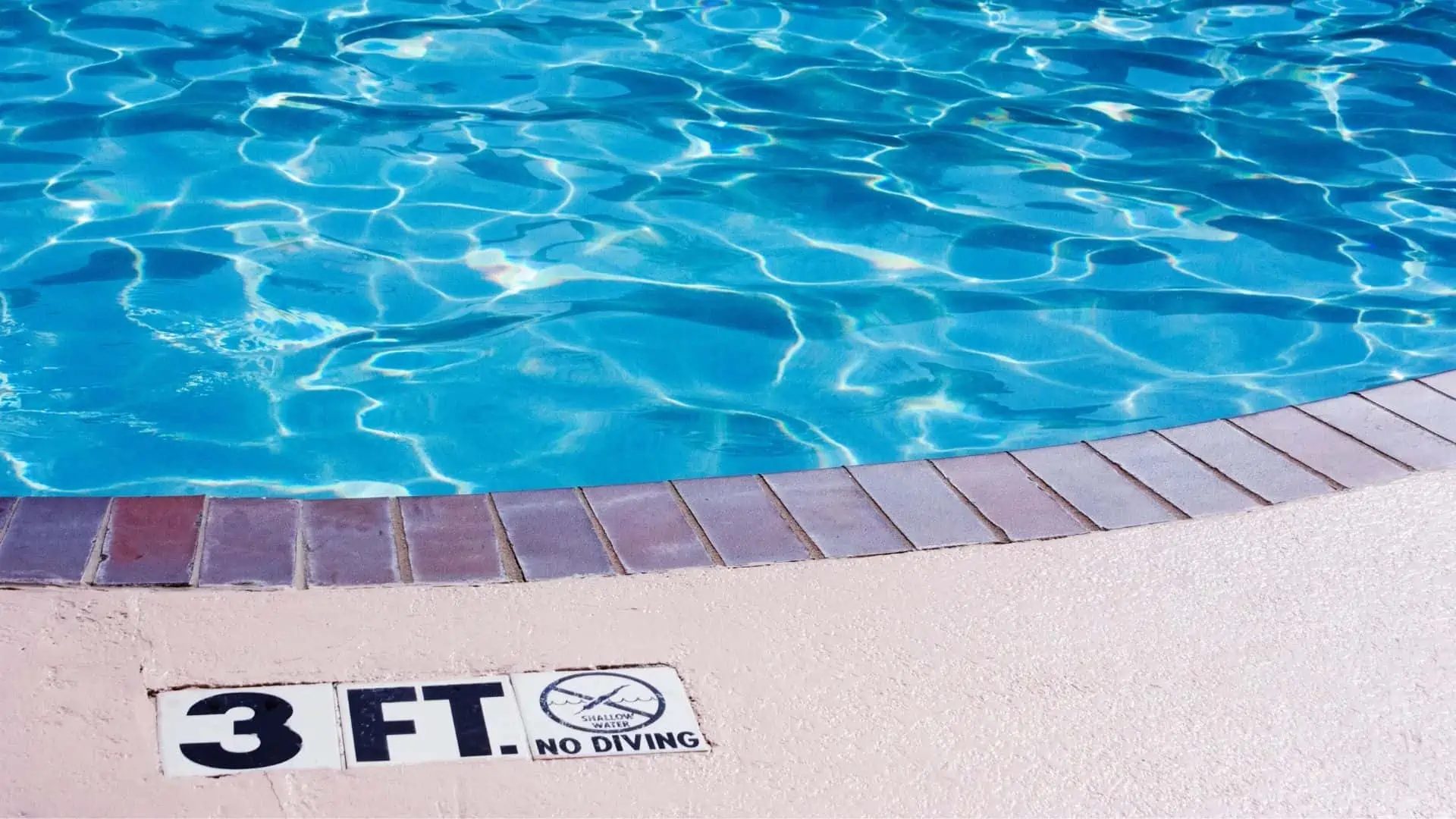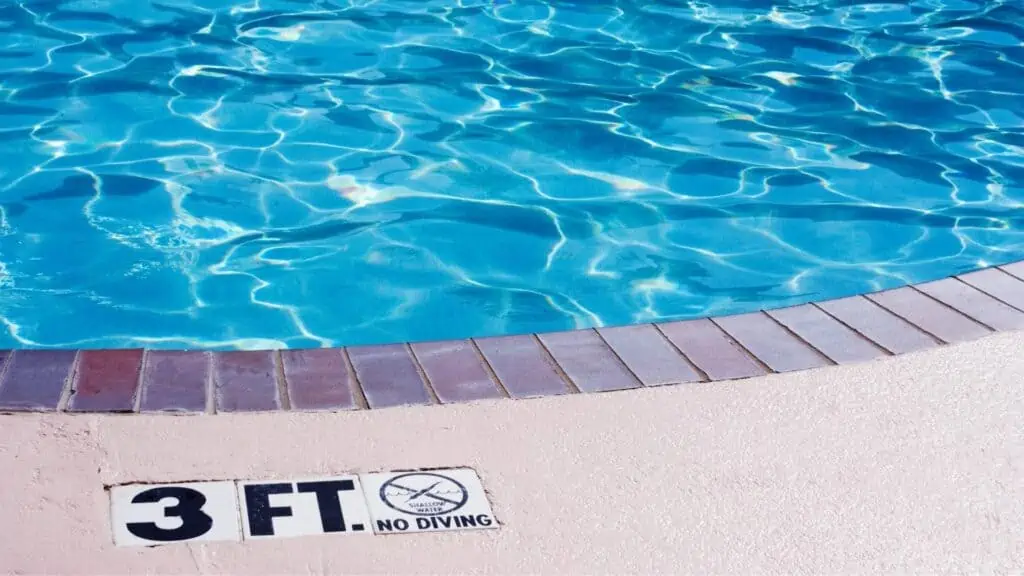 Brick coping is widely accessible and resistant to the damages that chlorinated water might often cause. The variety of sizes and colors available also add to the aesthetic advantages.
Individual bricks may be easily replaced if they are broken as well
Composite materials
Composite materials are fairly inexpensive. They're also simple to change, cut, and shape. To obtain a unified aesthetic, have each piece mortared and then sealed.
They're also salt and water-resistant, as well as incredibly durable in the long run.
Poured concrete
It is possible for your pool builder to fabricate coping for your pool using poured concrete and a former. This will have the advantage of having a seamless finish around the pool. Speak to the builder and see if they can do this.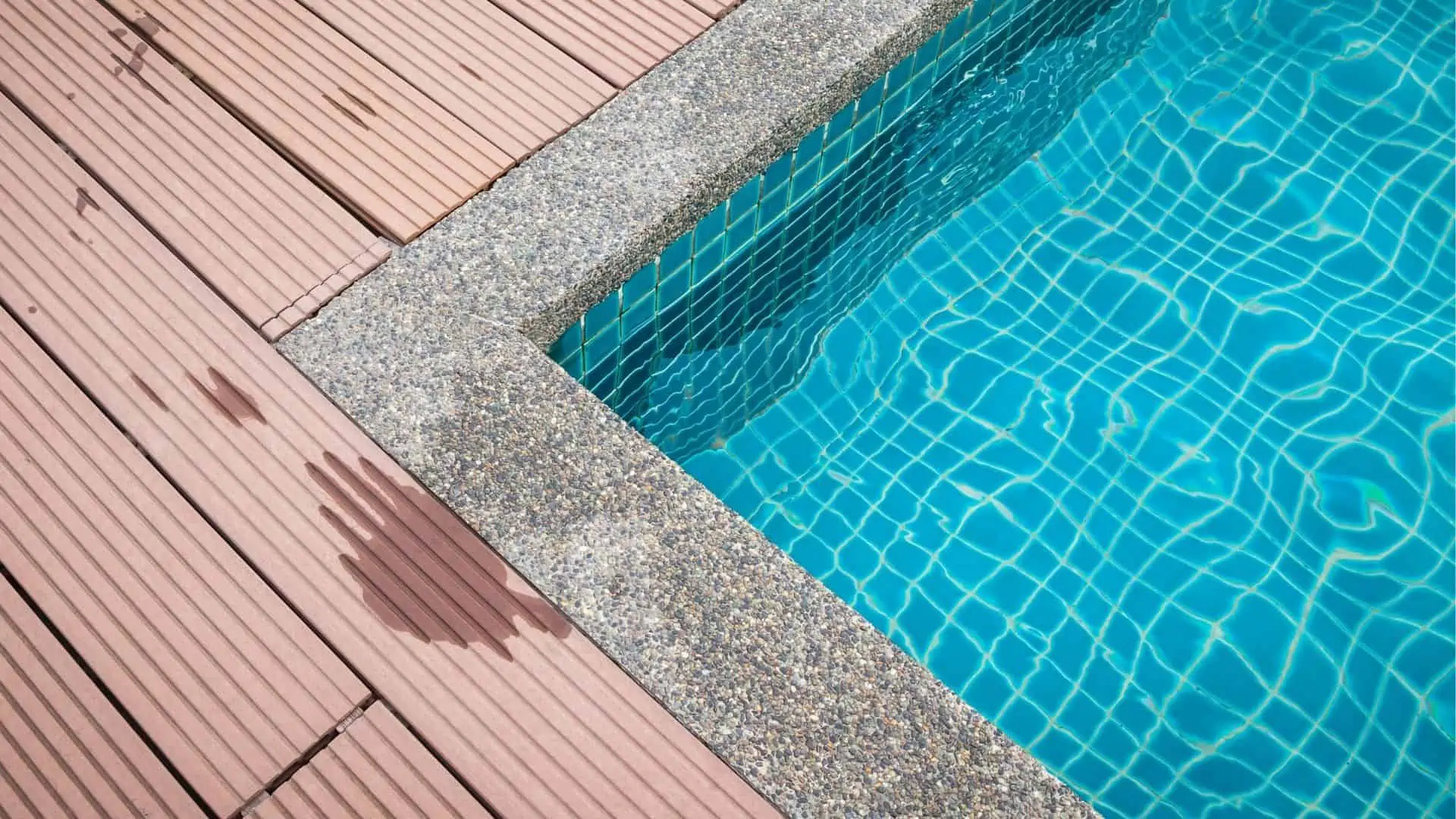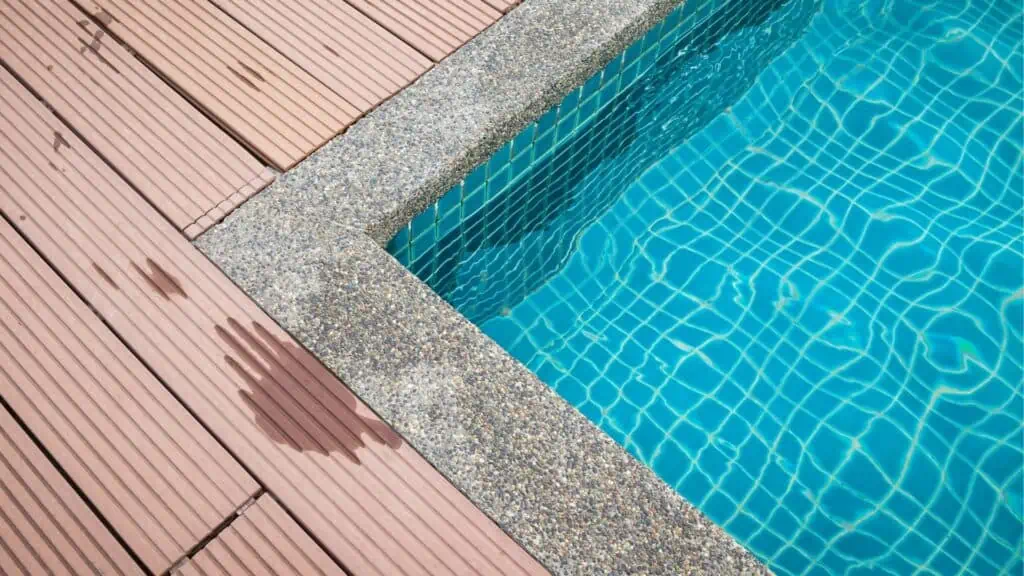 Which type of pool coping is the best for me?
Now that you understand the types of pool coping, hopefully, you'll be able to select the best material for your setup. You can consider the following factors in selecting the right pool coping material:
Cost-effectiveness
While natural stones might be the costliest, bricks can often be the most economic option for pool coping. So, if some of us are on a budget, brick or concrete can be the most cost-effective materials for securing our pools.
Durability
Again, natural stones might be the most durable out of the materials. But do understand that stones like granite are often a lot more durable than something like travertine, which in turn, is less durable than concrete or composite materials.
Maintenance
Bricks, for example, might need to be replaced every now and then. This might sound like a headache to some and I would agree. So, we must try to choose the coping material that requires the least damage control or replacement in the long run.
In general, most types require little maintenance. I have shaped concrete coping and pretty much all I do is use a pressure washer on them once a year, normally in spring.
Look and feel
This one is quite subjective. Some of us prefer the antique look of stones and bricks. But others may like in industrial feel of concrete pavers. And composite materials also offer a huge variety of options for an elegant touch to your pool.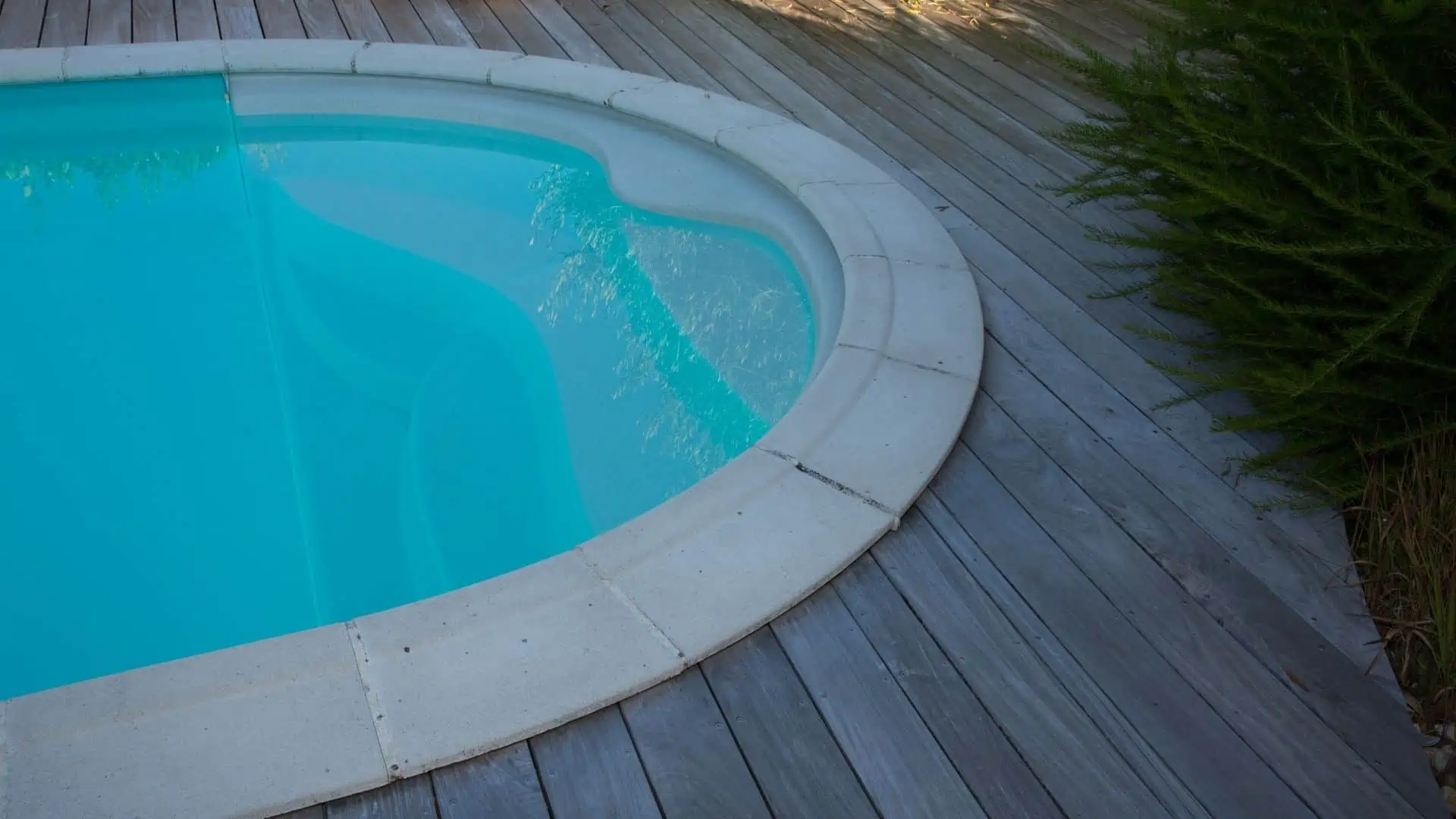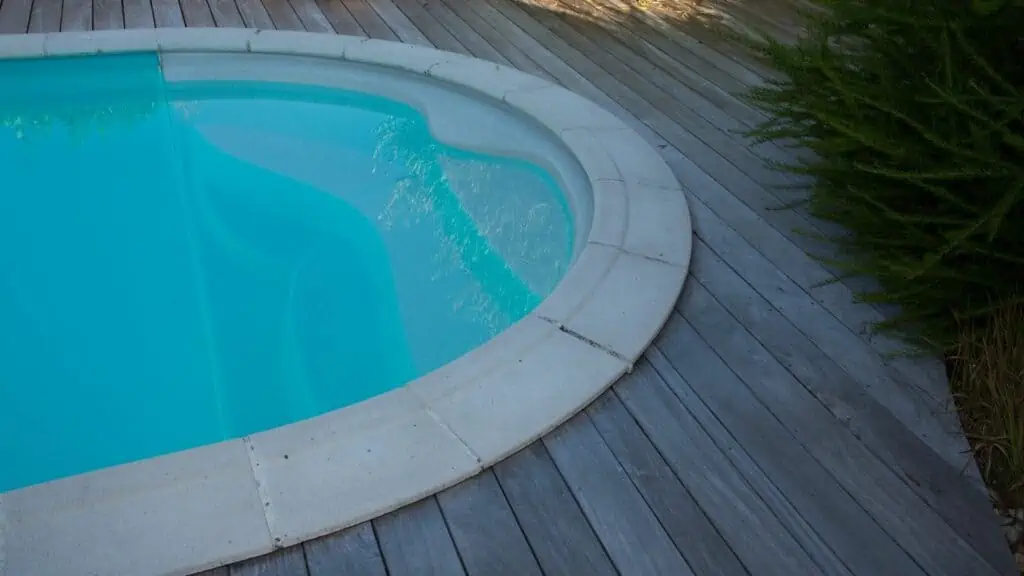 Types of cuts in pool coping
Top-mount coping
This option is also known as C-channel or half-round coping. It is typically made of heavy-duty aluminum and connects directly to the top of the pool wall.
The highlight of this style is a smooth, completed edge for a poured deck or patio.
Flat-mount coping
This is the simplest and one of the most popular styles of pool coping options. In top-mount pool coping, the pool liner is secured to the pool structure using flat tacks or pavement styles. After you've installed the mount, you may finish the pool's coping with your preferred paver or stones.
Cantilever coping
Cantilever-edge coping creates a framework for a concrete deck by attaching foam forms to the top of the pool wall. Later on, stamping or staining can be used to embellish the concrete.
Bullnose coping
This coping style has a unique rounded edge that serves as an exposed edge instead of a sharp, hard corner. It's a sensible, pleasant cut that's easy on the eyes and on the people who get in and out of your pool.
Rough-cut coping
This coping has a natural, coarse appearance that often accompanies natural stone coping. It might look imperfect, but when done well, it gives a hip, rustic look and feels to our swimming pool.
Rolled-beam edge coping
The rolled edge finish is flat and smooth, with a turned-up edge at the end. Natural stones, concrete, or brick can all be used to achieve this look. Its sloped edge makes it ideal for diving and other aquatic activities.
Pool Care Handbook and Video Course
When I bought my house with a swimming pool, I knew absolutely nothing about pool care. I just winged it for a while, making many mistakes along the way.
Fortunately, I was recommended Swim University's Pool Care Handbook and Video Course. I bought it and it was an absolute game-changer.
It was the best money I spent that year. I learned everything from basic cleaning to advanced troubleshooting. Swim University offers a no-quibble refund policy too so what do you have to lose?
Costs of pool coping. Is it expensive?
The costs of coping actually depend on the type of material we choose, as discussed above.
For instance, using stone for coping is often quite a lot more expensive than concrete coping. So, you must choose our materials wisely.
Ideally, concrete pool coping might cost us around $6–$10 per linear foot which is quite cheaper than the starting price range of stone coping (starts around $45). Similarly, the cost varies as per the material we choose.
On the other hand, brick coping is somewhere in between in terms of the expenses involved. It is not as budget-friendly as concrete. But it is quite more economical than natural stone. Expect to pay $25 or more per linear foot.
Can we do without pool coping?
The short answer would be "no," but there are very few exceptions to using coping around a pool.
The obvious exception to coping rim-flow spas or natural stone waterfalls within our pool area. Also, infinity pools and vanishing edges also do not need additional coping.
Sometimes concrete, paver, or stone deck extends to the pool's edge to eliminate the need for coping. Other than these cases, we most definitely do need coping for our swimming pools.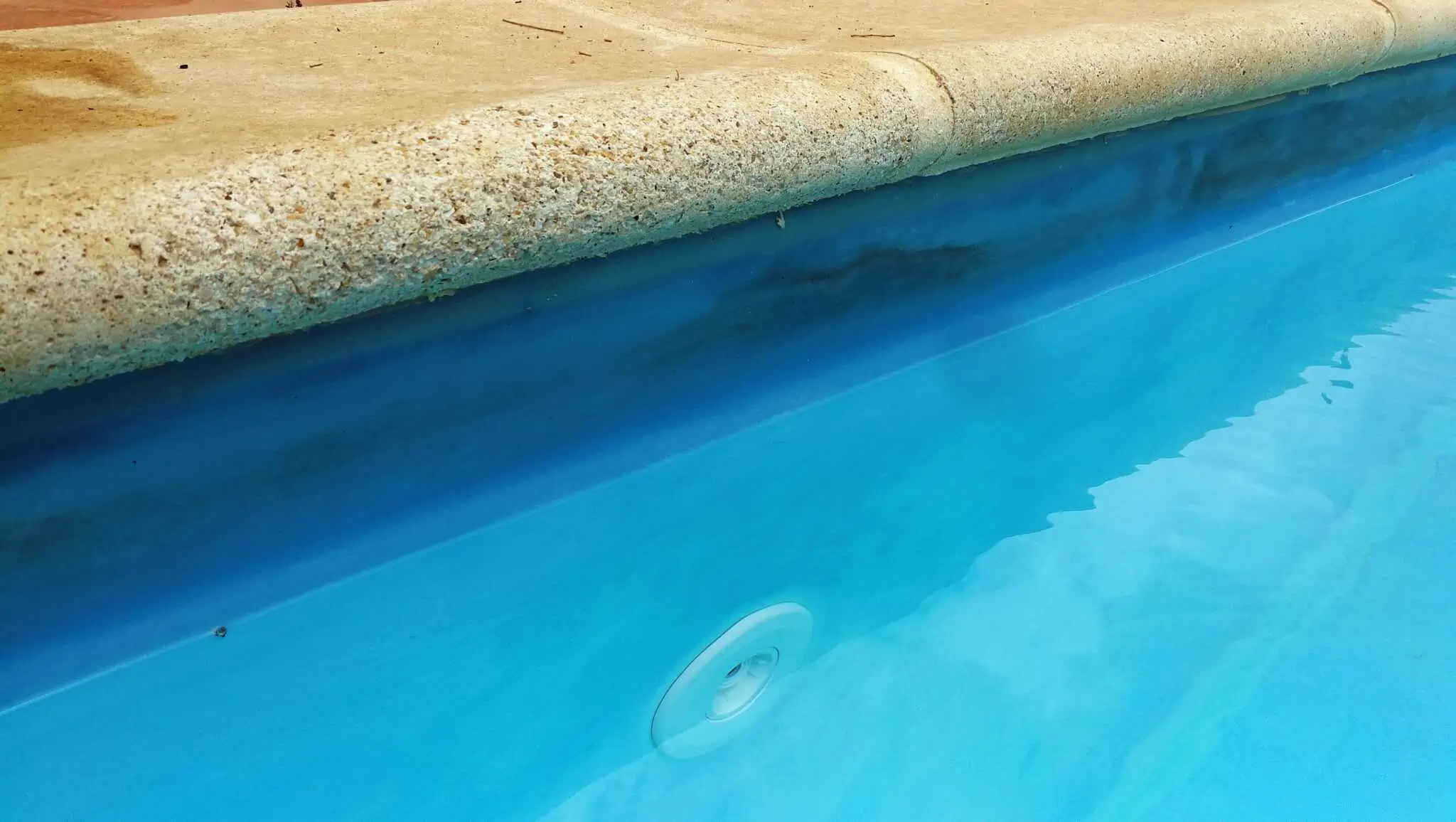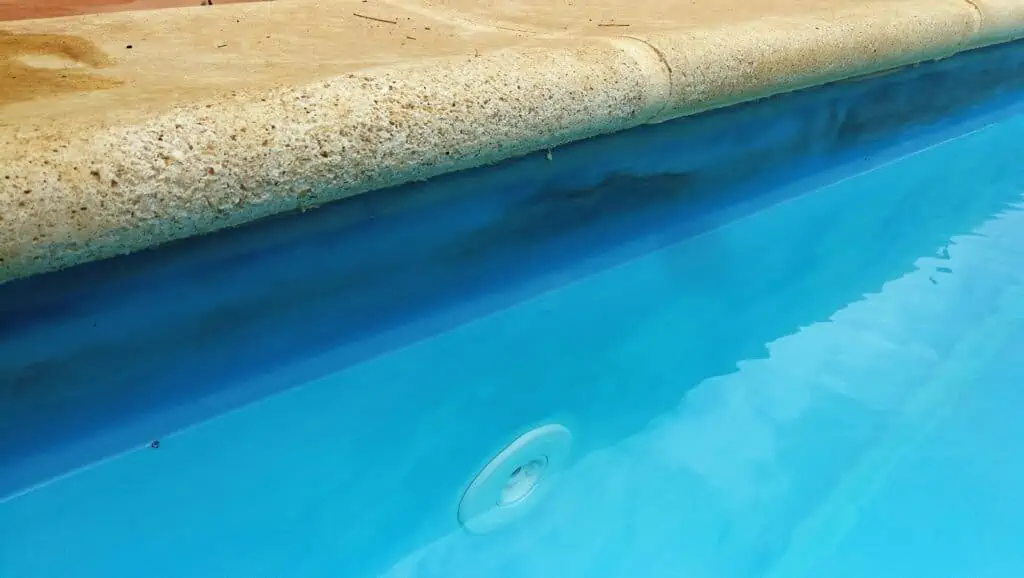 How long will pool coping last?
Since pool coping generally needs minimum effort to maintain it it is likely to last for the entire life of your inground pool. The only reason to replace it may just be to change the look of the pool.
If at any time you need to remove or replace the coping around the pool, it can be done but with some effort.
This process includes cutting the pool deck, removing the old coping and then installing the new coping with a mortar mix.
But we do recommend not changing the pool coping until you absolutely need to. Replacing pool coping is a huge project and might damage the pool deck as well.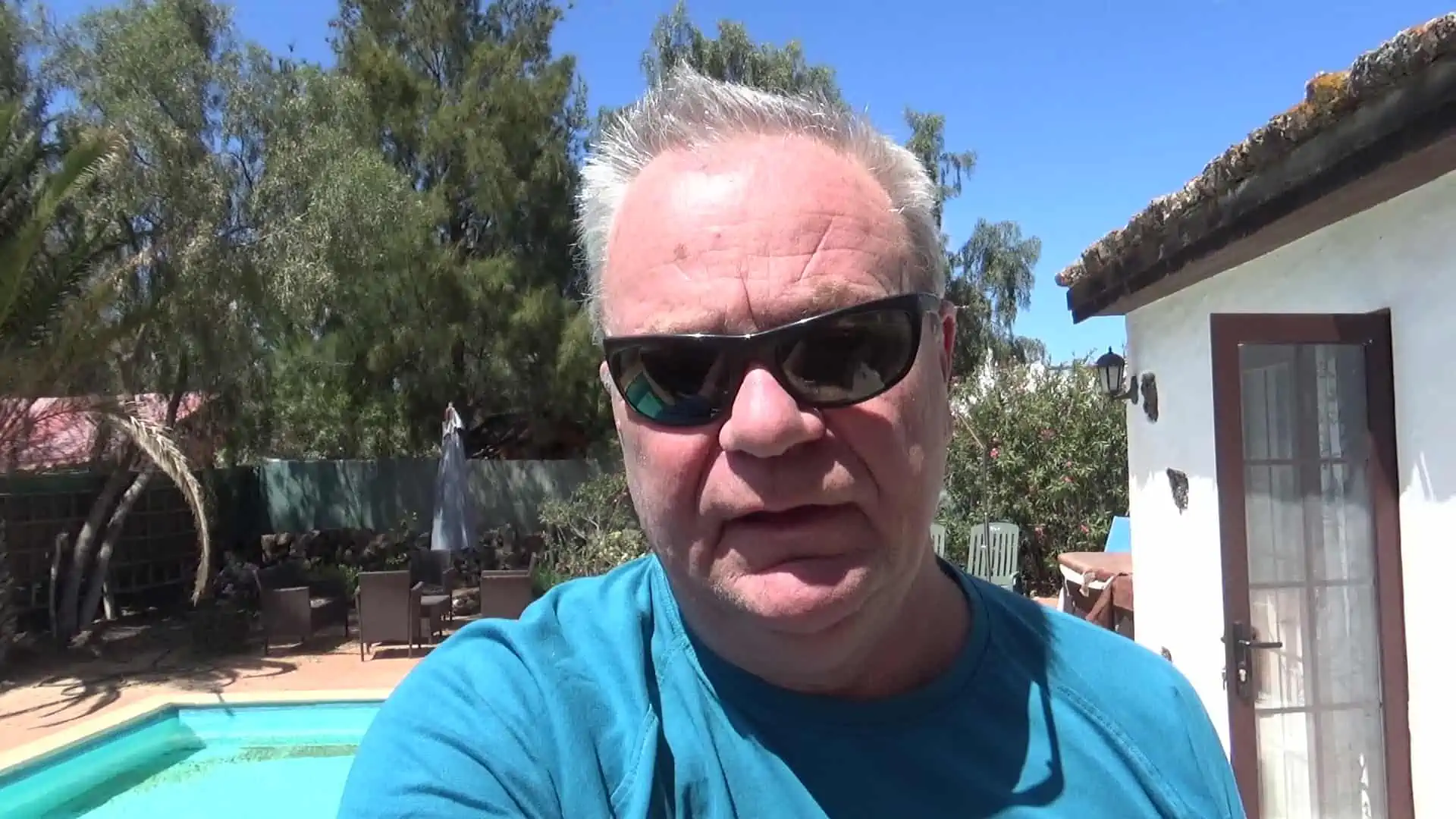 I have had hot tubs for over 20 years and a pool for the last 10 years. I had to learn how to clean, maintain and fix them the hard way. Since then I have helped many friends and neighbors with their pools and now I want to share everything I have learned with you. About Me