When it is empty, it is often its size rather, than the weight, which makes it hard to move. Here are a number of suggestions for the best way to move a hot tub in your particular situation.
I have put together some tips on how you can move a hot tub by yourself that I have used myself.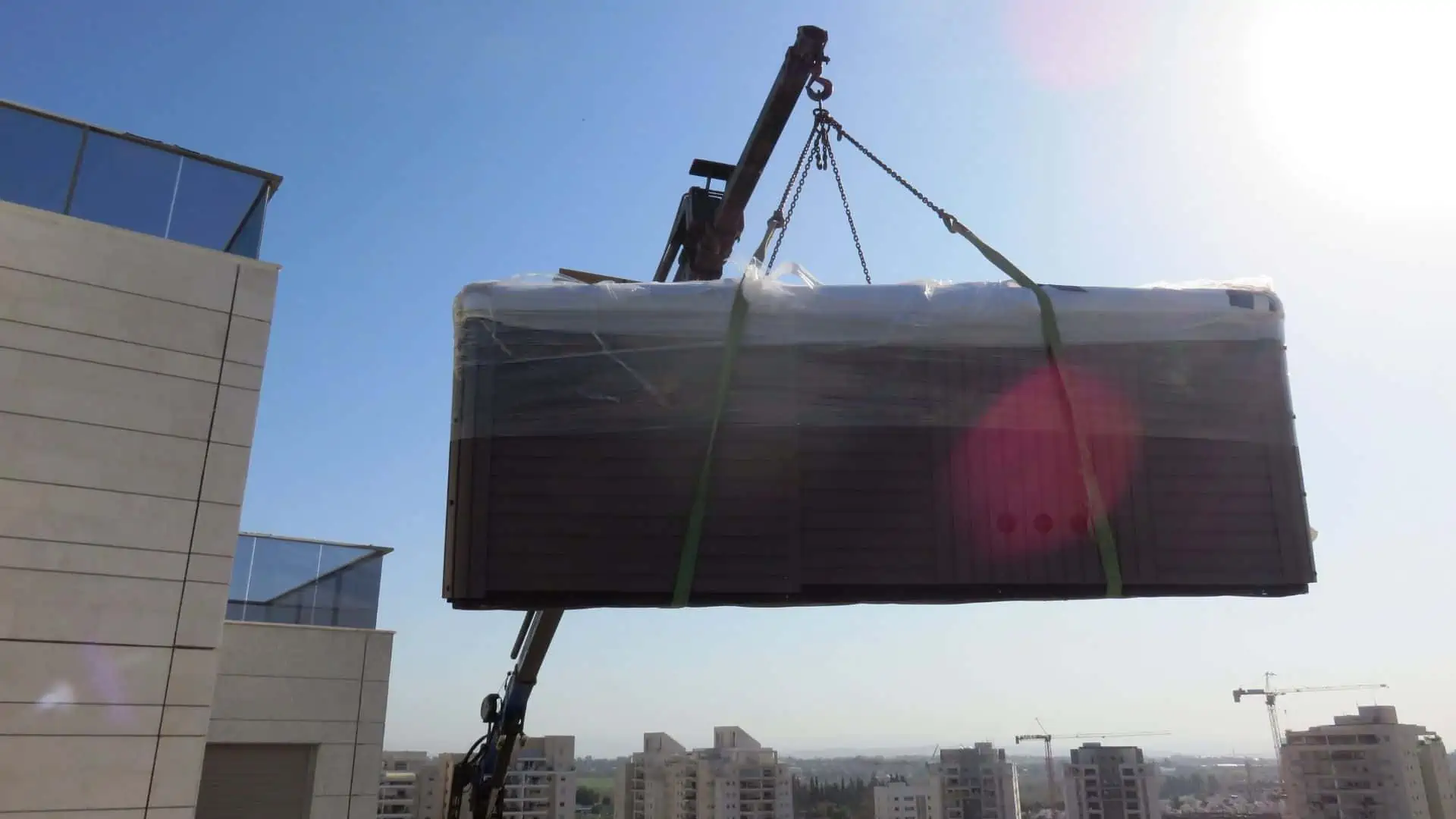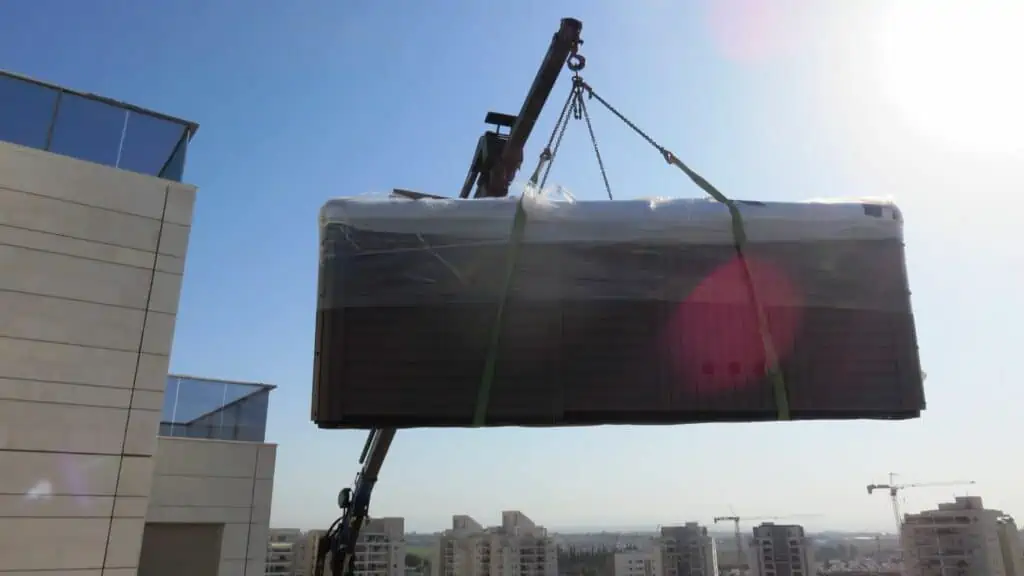 How to move a hot tub by yourself
Moving a hot tub safely on your own is certainly possible but it does depend on a few factors such as what kind of surface you will be moving it on and are there any obstacles or changes in level to negotiate.
If you can get a few friends to help you then I would certainly advise that but if that isn't possible then you may be able to use the following methods.
Obviously you will need to empty the hot tub before you can move it using a submersible pump, a garden hose or opening the drain valve – How to drain a hot tub. You may also need to hire an electrician to disconnect the power cord.
Sliding on a smooth surface
My first hot tub was sitting on a smooth tiled surface and, with a little effort, I could push it along without using anything or anyone to assist me – when it was empty of course. I would have been unable to move it an inch when it was full.
How to move a hot tub with pvc pipe
This method involves lifting the hot tub from one side and putting a number of "rollers" underneath. These can be anything from small diameter pvc pipes, wooden dowels or metal rods. I actually used threaded metal rods that I had to hand from another project.
To lift the hot tub I used a car jack and a piece of wood under the lip of the hot tub. I only needed to lift that side a few inches to be able to slide some of the rollers underneath. Provided it is high enough to slide a roller or two more than halfway across then when you lower the jack the hot tub will be supported fully by the rollers.
Then it is just a matter of pushing the hot tub over the rollers, making sure that you move them from the rear to the front as it moves. Normally you wouldn't need any more than 4 or 5 underneath the hot tub at one time to make it easy to move.
Once it is where you want it then it is just a matter of jacking the hot tub up again and pulling out the rollers.
Moving a hot tub with furniture dollies
When I decided to replace the tiles in the area where my hot tub was going to sit I knew that I would have to move it around quite a lot. So I purchased a heavy-duty furniture moving dolly and put the hot tub on that which meant I could just push it around easily from place to place as required while re-tiling.
Although I bought it just to move the hot tub, it has proved itself to be very useful over the years to move other large furniture, so it was well worth the investment.
I believe that Home Depot hires hot tub furniture dollies so it may be worth checking that out or you can buy one from Amazon such as the Toolsempire 4 Wheel Dolly Cart which can carry up to 1000lbs. They are not expensive and you will find many other uses for them later I am sure.
Moving a hot tub with a pallet jack
If you have access to one of these, or you can hire one, then provided you will be moving it on a hard surface it should make it a breeze. Of course you will need to raise it high enough to slide the pallet jack under but that is not difficult as shown above.
How to move a hot tub on grass
If you need to transport a hot tub over grass on your own then you may be able to achieve this by placing a tarpaulin or some thick plastic sheet down for it to slide along without digging into the grass. Another option is to use some plywood boards or some other smooth sheet material which will not only make it easier to slide but will also protect the lawn.
You may also find this easier if the hot tub is on its side.
How to move a hot tub between properties
If you are moving home and taking your hot tub with you then clearly you will need some form of transport to move it to its new location.
Depending on access, you may also need a crane to lift it over your house, a fence or another obstacle. You can hire hot tub movers to handle the whole moving process too.
Hiring a crane
Depending on where you live this can be expensive. When I was leaving the UK and selling my house we decided to sell it without the hot tub so sold that separately. It was at the rear of our property so I needed to get it to the front so the new buyer could take it away.
I rang two local crane companies to ask for a quote. Both quoted a minimum of £500 ($700) plus they needed to do a site visit first and also do a health and safety inspection – just to lift it over my house! That I wasn't prepared to pay so I got a few friends around and we put the hot tub on its side and manhandled it through the narrow pathway to the front.
In contrast, a year later, when we moved to the Canary Islands, our apartment had a hot tub on the top terrace which was 3 floors up. We then bought a house so wanted to move the hot tub there.
I called a local crane company who came out, lifted it off the terrace (with the crane at full stretch), put it on their truck, took it to my house 5 miles away and then lifted it with the crane over the house and into the rear yard. They charged me 60 Euros ($75)!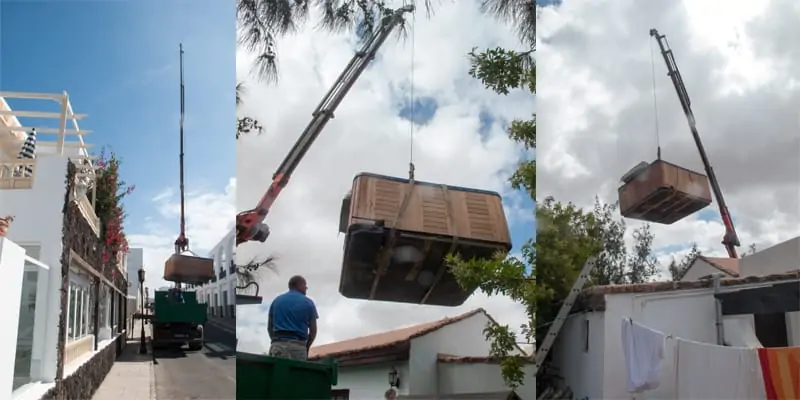 How to transport a hot tub
Probably the easiest way to transport a hot tub between properties is to borrow, or hire, a flatbed trailer and manhandle the hot tub onto it, perhaps sliding it up some ramps and then using ratchet straps to secure it.
You could also put it across the bed of a large pickup truck or moving truck rented from truck rental company but then it does need to be lifted much higher to get it in. For that, you will probably need 6-8 reasonably strong friends.
The next step up is to hire hot tub movers. Hot tub moving specialists will of course cost the most.
Moving hot tub on its side. Can you do it?
Hot tub structures are really quite strong so you can certainly tip them on their side to move them. In many instances, when you need to pass through a narrow area, this is the only option anyway. Ideally you need 2 or 3 friends to help you lift along one edge to get it onto its side.
You should have no problems moving a hot tub safely on its side, particularly if you lift it onto one or two furniture dollies.
How to jack up a hot tub
I managed to put mine on its side on my own, with a little effort and thought, by doing it in stages. I started by using a car jack to lift one side. I used a suitable piece of wood to fit under the upper lip, with the other end on the jack and lifted it sufficiently high to slide a wooden post about 8 inches thick under it.
Then I put the jack directly under the side of the hot tub and jacked it up further. Again I propped it up with more posts and did the same again with some wood on the jack. Once the bottom was up a few feet it became easier as more of the weight was supported by the edge on the floor.
When I got to the point where I could lift it myself I slowly pushed it until it was upright.
How much does a hot tub weigh?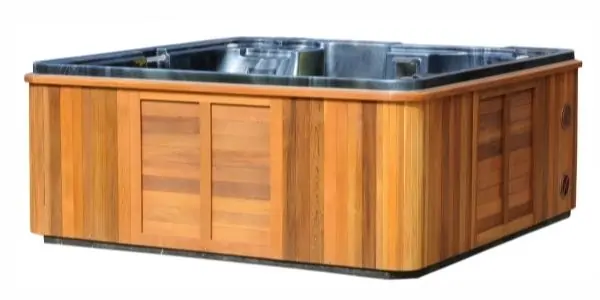 How heavy is a hot tub? Hot tubs weigh anything from 400 lbs upwards when they are empty. As a general rule a 2-3 person hot tub weighs between 400-600 lbs, a 4-5 person hot tub weighs between 500-750 lbs and a large 6-8 person hot tub weighs between 800-1100 lbs. These vary depending on the manufacturer of course.
For some specific examples, Arctic Spa hot tubs have the following dry weights when empty:
| ARCTIC SPAS MODEL | CAPACITY (Persons) | EMPTY WEIGHT |
| --- | --- | --- |
| Grizzly | 6 | 1001 lbs / 454 Kg |
| Orca | 7 | 1001 lbs / 454 Kg |
| Aurora | 7 | 702 lbs / 318 Kg |
| Husky | 6 | 631 lbs / 286 Kg |
| Ellesmere | 4 | 560 lbs / 254 Kg |
| Otter | 2 | 400 lbs / 181 Kg |
| Mustang | 6 | 973 lbs / 441 Kg |
| McKinley | 7 | 951 lbs / 431 Kg |
| Totem | 7 | 735 lbs / 333 Kg |
| Eagle | 6 | 741 lbs / 336 Kg |
| Timberwolfe | 3 | 611 lbs / 277 Kg |
| Summit XL | 9 | 1057 lbs / 479 Kg |
| Arctic Fox | 4 | 611 lbs / 277 Kg |
| Tundra | 7 | 951 lbs / 431 Kg |
Arctic Spas Empty Weight Table
Hot Tub Maintenance Course
I bought Swim University's Hot Tub Maintenance Course a while after I bought my first hot tub and was struggling with maintaining it. It was money very well spent and it has paid for itself many times over the years as I have saved by not needing to use as many chemicals as I did previously.
EXCLUSIVE OFFER to visitors of this site
Use the discount code EASY10 at checkout to save 10% on this Swim University course.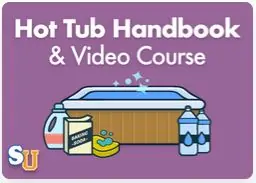 How to move hot tub summary
When you want to move a hot tub, although it can be done on your own in some circumstances, you will find the best way to move hot tubs is with the help of a number of people and/or moving or lifting aids. You may even need to hire a crane or get the help of a professional moving company.
This may help If you want to know how to get rid of an old hot tub.
Further hot tub articles
If you are buying a new hot tub you may be interested in – How much chlorine to add to a new hot tub?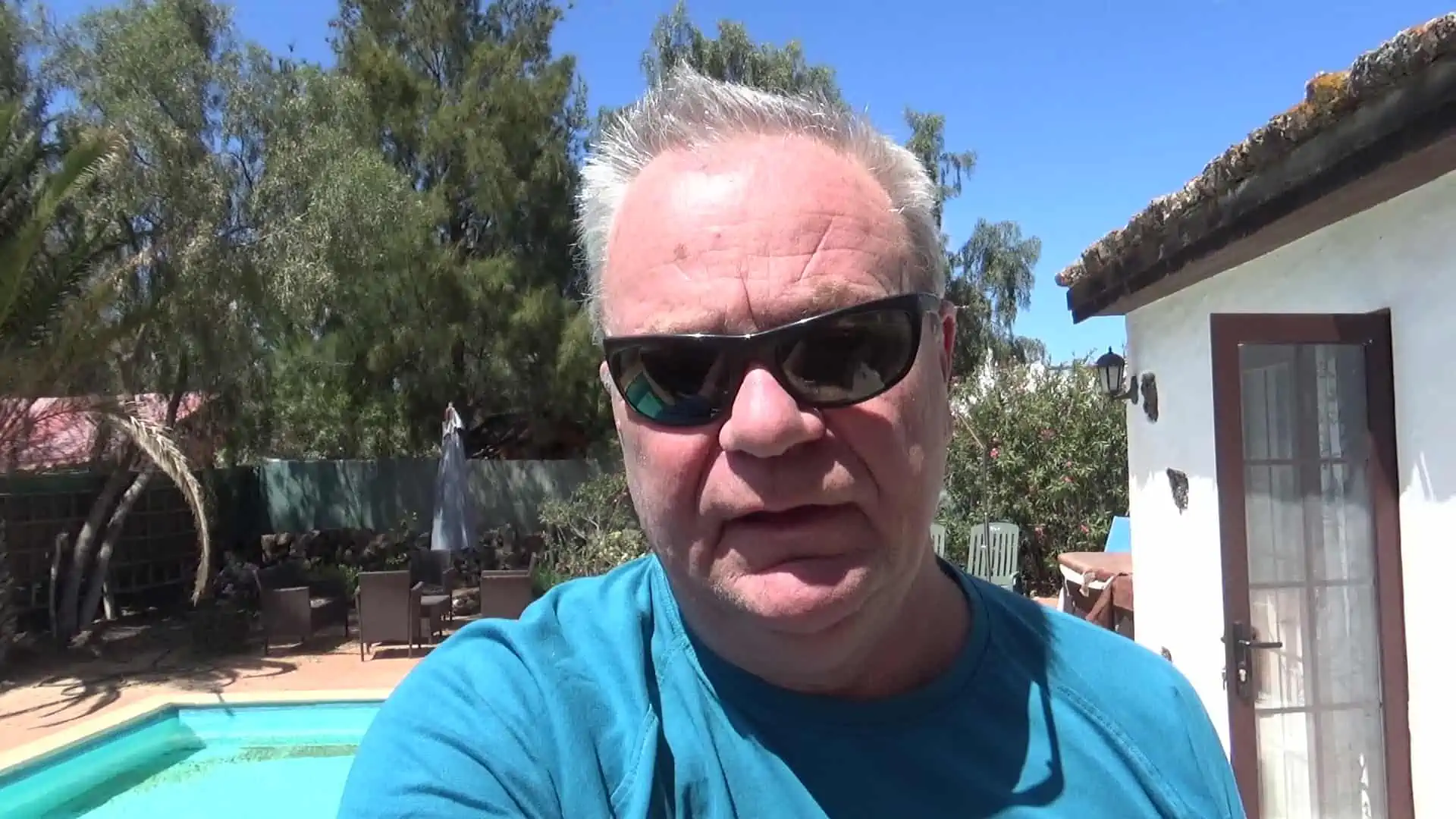 I have had hot tubs for over 20 years and a pool for the last 10 years. I had to learn how to clean, maintain and fix them the hard way. Since then I have helped many friends and neighbors with their pools and now I want to share everything I have learned with you. About Me